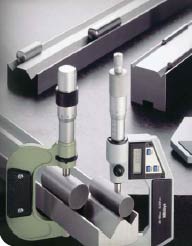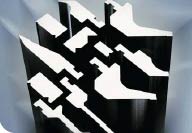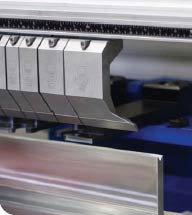 Tool Refurbishment
For all your press brake tooling needs
Press Brake Tool Company supplies a full Tool refurbishment service.
Worn tools will result in poor product quality and a refurbishment can be carried out at a fraction of the cost of a new tool.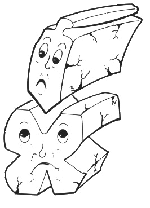 With all processes being carried out in house, Press Brake Tool Company can, if necessary, provide a 24-hour turnaround to ensure no disruption to production. If required we will collect and return tools direct to your facility.
Typically we will:
Re-machine all bending faces
Harden tools as required
Re-grind all hardened tools
If your tools are starting to cause problems then please give us a call and we can confirm if your tools are suitable for refurbishment.
We can supply a complete range of Pressbrake Tools for all machines that use Other Manufacturers' Standard Tools, these include Pressbrake machines from;
Alpine, Barnes, Baykal, British Cleaning, Beyeler, Bronx, Bystronic, Cincinnati, Colly, Darley, Dener, Durmazlar, Edwards Pearson, EHT, Ermaksan, Gotends, H.J.O., Haco, Hammerle, Hugh Smith, Hydrabend, Ingalis, Jean Perrot, Jordi, Kinghorn, Kleen, Komatsu, LVD, Mantech, Massey, Mengele, Morgan Rushworth, Omag, Pacific, Pearson, Pullmax, Rhodes, Rushworth, Scottish Machine Tools, SMT, Stanko, Toyokoki, Trumpf, Ursviken, Vickers, Voest, Wila, Weinbrenner